FISHING REPORTS
Backcountry Flats Fishing

Florida Keys Fishing Reports for Key Largo gets you the latest news on
gamefishing, seasons, news and the latest around Key Largo.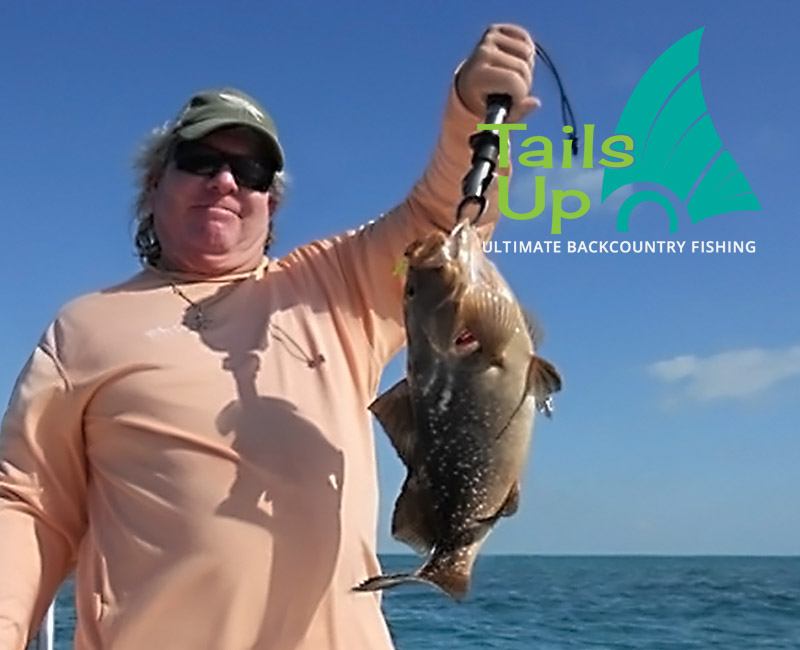 [awesome-weather location="KeyLargo" custom_bg_color="#383832"]
FLORIDA KEYS FISHING REPORTS
Stay informed with the ultimate backcountry flats fishing news and information in the Floriday Keys.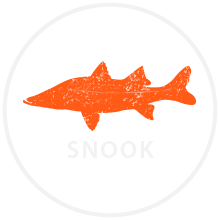 Greetings fish fans! I don't mean to sound like a broken record but the snook fishing has been off the chain. Not trophy size fish but lots and lots of 20-24 inchers with a few 26-28 inch fish mixed in. They have been eating live pilchards free lined on a bait hook and chartreuse T&A Jigs tipped with shrimp or a white Gulp. The mangrove snapper bite has been good as well as the sea trout bite. Redfish out west have been plentiful. Now is a good time to plan your trip. Come on down!
Capt. Kerry Wingo | Tails Up Fishing Charters 
Greeting fish fans! The snook fishing remains strong. Although the majority of the snook are on the smaller size, there are some very nice ones mixed in, but the numbers are outrageous. The redfish action has been good too. The reds are on the flats as well as the deeper channels and runoffs. Live shrimp or pilchards attached to a chartreuse T&A Jig is the way to go. Bounce this combination along the bottom and you should be rewarded for your efforts. There are lots of rod benders around too. Sea trout, jacks, and ladyfish will keep you busy.
Please give me a call or send me an email to set up your next adventure.
Capt. Kerry Wingo | Tails Up Fishing Charters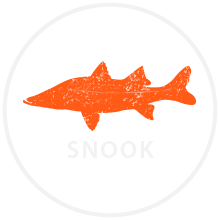 Greetings fish fans! I cannot say enough about the fishing lately. It's better than it has been in years. I'm primarily talking about the snook fishing. There have been snook around every corner just chewing the paint off of everything you throw at them. I do a lot of live bait fishing so we have been netting pilchards. If you're fishing in calm water, I would recommend using a weightless live bait hook. If there is current, pin them on a ¼ oz T&A Jig as this will keep your bait closer to the bottom. It doesn't matter what color you us as long as it's chartreuse. Concentrate your casts to overhanging bushes, around points, and anything else that stands out from the norm. You will encounter other species while using these methods too, so don't be surprised when you hook redfish, trout, and jacks.
If you are planning on being in the area, please give me a call and I'll get you out for some awesome fishing.
Capt. Kerry Wingo | Tails Up Fishing Charters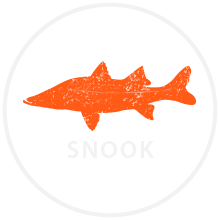 Greetings fish fans! It's snook fishing season out of Key Largo and it has been outstanding lately. It's spawning time and there are a lot of big fish around.
The key is to find moving water, which has not been too much of a problem with all the rain we have had. The current pushes the bait around so look for ambush points. Toss your live pilchard or pinfish up current of a point or mangrove clump and you are likely to find Mr. Lineside.
Lightweight Chartreuse jigs will help your bait get down below the surface. I use about 18"-24" of 30-40 lb fluorocarbon leader, depending on the water clarity, and at least 20 lb braided line. When the fish strikes, it's first instinct is to get right back in the bushes, so you'll need a rod with some backbone and a reel with a good drag system. I use Falcon Graphite Rods with no lighter than a medium action. Fish up to 36" are not uncommon, so be ready for a fight!
The sea trout bite has been decent. Fish to 24" have been eating a jig and Gulp combination fished under a popping cork. There have also been plenty of large jack crevalle around.
If you want to get out and do some backcountry and flats fishing, please give me a call or drop me a line. Until next time, good tides and keep the sun to your back.
Capt. Kerry Wingo | Tails Up Fishing Charters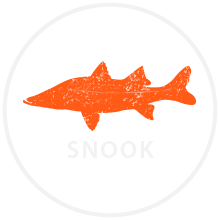 Greetings fish fans! An update on Florida Keys Fishing Report.  Fishing the Key Largo flats and backcountry has been good lately.
Snook fishing has been very good out west. Fish up to 15 lbs have been eating pinfish and live pilchards fished on a chartreuse jig. These large females are in spawn mode right now so please be extra careful when releasing them.
Trout fishing has been steady both out west and close to home. The fish are eating soft plastics on a jig head as well as live shrimp fished under a popping cork.
There have been lots of large jack crevalle around. These fish are very user friendly and will eat various baits and lures. Watching them attack a large top water plug makes for some awesome strikes!
The oceanside flats have been quite busy with the tarpon migration as well as good numbers of bonefish and permit. A small live blue crab can be used for all three species. The tarpon are also eating live pilchards and mullet.
Shark fishing on both the oceanside and bayside flats have been great. Bonnetheads, lemons, and bulls are all plentiful this time of year. Although they can be very finnicky at times, most are willing and able to eat a well presented shrimp, pilchard, or artificial lure and give you an incredible fight on light tackle.
So, if you are up for a fight, please come visit me for some Key Largo flats fishing. Until next time, good tides and keep the sun to your back.